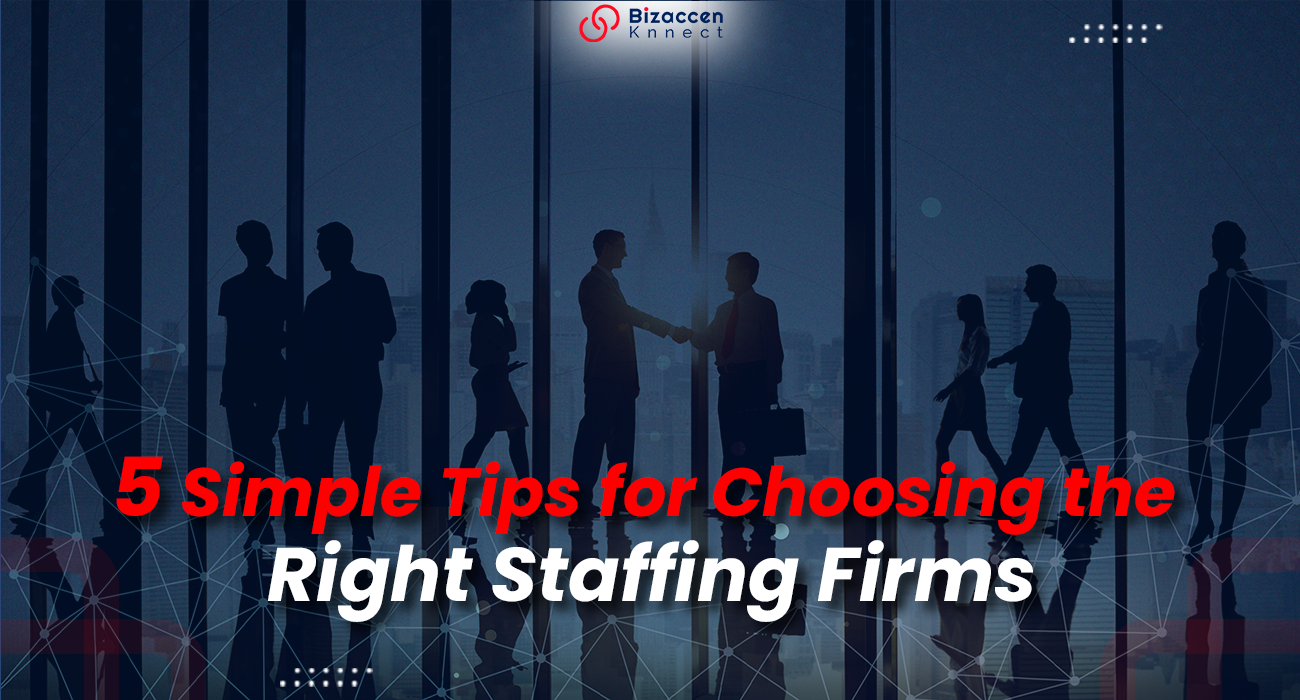 5 Simple Tips for Choosing the Right Staffing Firms
Ekta
In the present time, many businesses turn to staffing firms to help them find the right talent for their needs. However, not every staffing company is good and choosing the right one can make a significant difference in the quality of candidates you receive. To help you make an informed decision, here are five tips for selecting the top staffing firms in India for your organization.

1. Define Your Needs Clearly
Before you begin your search for a staffing firm, it's essential to have a clear understanding of your organization's staffing needs. Determine the specific roles you need to fill, the skills and qualifications required and the duration of the employment (temporary, contract or permanent). Having a well-defined job description and candidate profile will make it easier to assess whether a staffing company can meet your requirements or not.

2. Research and Reputation
Not all staffing firms are equal in terms of quality and reputation. Research and investigate the HR Company you are considering. Look for online reviews, testimonials and case studies to gain insights into their track record. Ask for referrals from other businesses in your industry or network to learn about their experiences with different staffing agencies. A strong reputation and proven success in your industry are good indicators of a trustworthy firm.

3. Specialization Matters
Consider whether the staffing company specializes in your industry or the specific roles you're looking to fill. Specialized staffing firms often have a deeper understanding of industry trends, job market dynamics and can provide candidates with the right skills and experience. This can be particularly valuable when seeking candidates for niche or technical positions.

4. Quality Screening Process
Ask about the staffing firm's candidate screening process. A reputable staffing company should have a rigorous process for evaluating candidates, including interviews, skills assessments, reference checks and background checks. Their ability to match candidates to your job requirements is crucial for finding the right fit for your organization.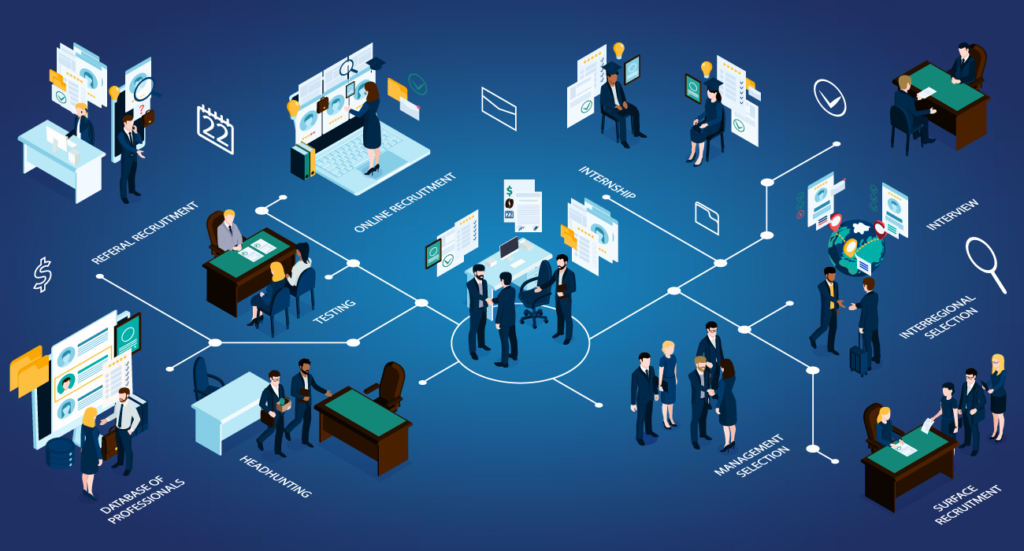 5. Transparent Fees and Contracts
Before signing any agreements, make sure you understand the HR Company's fees, payment structure and contract terms. Be wary of firms that have hidden fees or unclear contract terms. Ensure that the pricing structure aligns with your budget and the value you expect to receive. A transparent contract will help you avoid unexpected costs and misunderstandings down the road.

Conclusion
Choosing the right staffing company is a critical decision that can impact your organization's success. By defining your needs clearly, researching firms, considering specialization, assessing their screening process and reviewing contract terms, you can make an informed choice that aligns with your staffing requirements and helps you find the top talent your business needs.
If you are searching for top staffing firms in India, then we can help you. Our company Bizaccenknnect, the best HR Company provides quality staffing services to businesses by providing talented candidates to them according to their job descriptions. Remember that a well-chosen staffing firm can be a valuable partner in your talent acquisition strategy, contributing to your company's growth and success. Visit our website for more details ……
Related Tags– recruitment agencies near me, hr consultancy near me, hr consultancy near me, hr consultancy, consultancy firms in india, HR consultancies