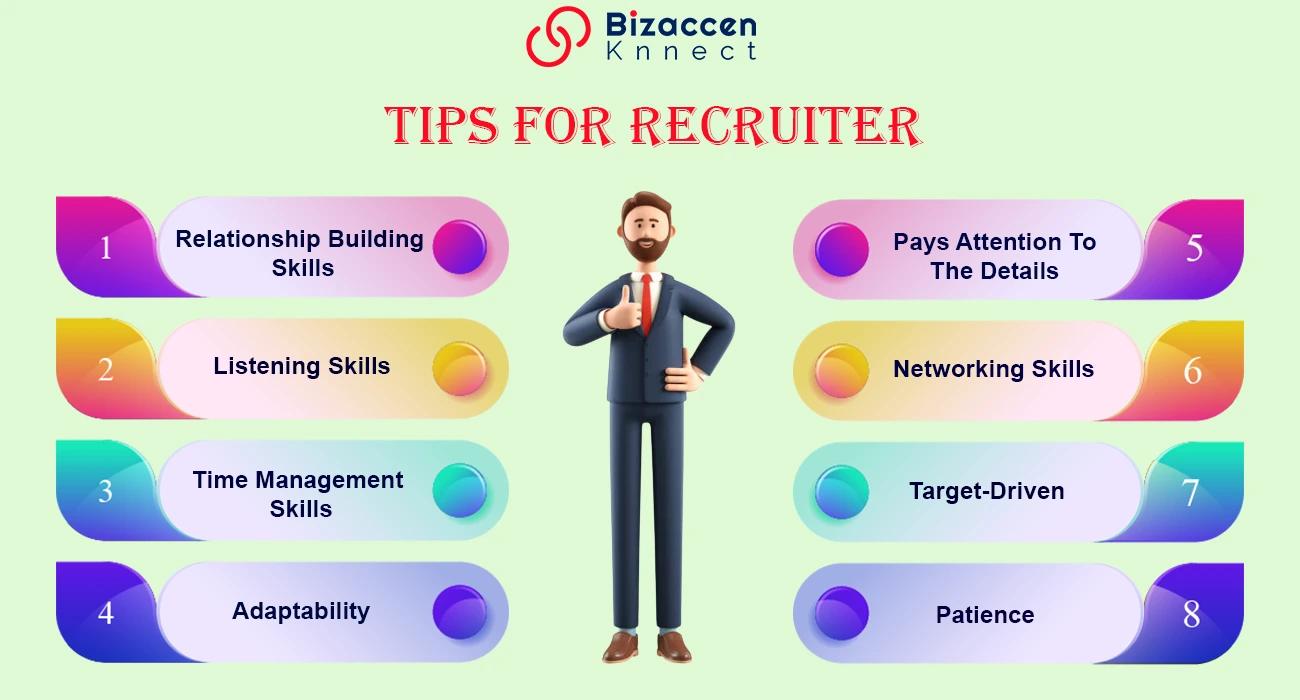 How To Make Recruitment Easy
Ekta
This is an important part of every person who is going to start her/his career in HR. In today's era, Recruitment is challenging and easy. Both recruiters have the opportunity to do the hiring via social media like – Linkedin (a great source), Facebook, Instagram, youtube ads, and many more.
Online job portals like Naukri, times and many more helps the recruiters to reach out to the right candidate for the open position. With little effort, HR can close the open position if someone is not looking for paid portals. Some free job postings and portals are also available in the market. These portals provide a limited number of data every month, and these portals have a rich number of talented candidates.
How to Make Recruitment an Easy Task:
The Internet makes hiring easier than ever before. When Organisation A is hiring for some profile while Organisation B is also hiring for the same profile and both companies use the same tactics for hiring. Hence, the candidate has a number of options he or she can review the offer of all companies and can join any company. 
So how to recruit the candidate ASAP is a big Question for the Hiring Manager? 
No need to worry about that. Right Recruitment can be done in a significantly easier way that only the hiring person needs to understand the open position very carefully and start to use the basic tools. The recruiter also needs to explore the tools or techniques that can help the recruiters hire, which most people are not aware of, and these things will help you find the right candidate. In Bizaccenknnect, Recruiters can access the right candidate for our client in a brief period. We are providing services in all sectors, whether it is the IT sector, Healthcare, Non, Automobile, Logistics, or anything we can place the right candidate at the right place. Additionally, Follow these tips for smart Recruitment:
1. Time Management Skills
This suggestion guarantees the ideal amount of time spent on recruiting activities that produce a larger impact on organizational targets. Case in point: the time spent assessing the cultural fit needs to be more than the time spent scheduling interviews.
 In reality, 89 percent of hiring failures are due to a lack of cultural fit, so recruiters must analyze it. In jobs, it's easy to become bogged down by routine tasks, but it is time.
2. Commit One Activity at a Single Time
Multitaskers trick themselves when they are just finishing jobs with questionable work quality. Are mails followed up by composing while screening candidates? That is a way to create a mistake or leave the feeling to a candidate.
Stop trying to multitask. Rather than being as effective as possible, the Quality of your recruitment process is diminishing and creating a ripple effect in the recruitment strategy. Similar to our previous suggestion, set a timer to keep yourself and plan your activities. Use reminders and the accountability features of your Applicant Tracking System to keep your process on track and organized. It is imperative you dedicate your attention to things like assessing for candidate-job match crafting the recruitment strategy and constructing candidate relationships.
 Monotasking is the manner of the future. While some of your co-workers may frustrate you initially, an approach to a single task at a time will lead to more productivity.
3. Remember About Metrics:
One factor to enhance recruitment productivity is monitoring recruiting metrics. Quality of Hire is believed to be the recruitment company according to the Global Recruiting Trends 2016 Report. This goes beyond the ratio or your retention rates. There is an abundance of recruitment metrics used to enhance the process. In today's competitive marketplace, recruiters want these metrics to improve and continue to perform their job.
Evaluate your recruitment process and choose which metrics will offer the most insight and advice to a better, more efficient recruitment procedure. Begin tracking them and enhancing the recruitment process's more particular workings. Another is to locate an ATS that monitors them for you! Unsure which metrics to look into? Please have a look at our Quality your resource for all things Quality of Hire.
 Metrics aren't only for managers anymore. They can help you evaluate simple things (like which recruiter on your staff is a bottleneck to an excellent candidate experience) and more complex things (like how to evaluate if your work board invests in producing the sorts of employees that will stick around).
4. Ditch the Job Boards:
Most job board websites, like Monster and Career Builder, have seen a steady decline in visitors. The job seeker audience moves to search and search for aggregators such as Indeed and Simply Hired. Sure, they're simple to use, but you want effective, not just straightforward.
5. Place on Networking:
Invest a massive amount of time on social media like LinkedIn, Facebook, and Twitter. While the job seekers are on Facebook, where job searches are involved, the job seekers reside on LinkedIn. All you've got to do is leverage your networking, that is, social marketing efforts.
You engaged in networking, so why don't you get more from it?
Say you run a coffee shop. You promote your organization on Facebook as a means. Begin publishing job opportunities there. Tell me that you are hiring.
If you say you are hiring, the word will be spread by your fans. They like you, and they love to help their buddies.
6. Make Applying Easy:
Many businesses make the barrier to entry too high. The reward is also reduced by requiring applicants to complete page after page of information before submitting a resume. The candidates you want to attract, individuals that are so skilled they have choices, in some circumstances -; will opt out. Once the employer won't call, why should they waste all that time?
Making it simple works. Among Bullhorn's systems puts a"Let's Talk!" The button next to the recruiter's picture. 
Put the barrier to entry too high, and you create selection bias. Make it your aim.
And do not create a system that makes your job easier. Create a system that makes it as easy as possible for suitable candidates to participate -; in actuality, to want to participate -; with you.
7. Follow Up:
Every candidate you flip down is at the very least a possible client, at best a person you will want to hire. Job seekers hate when they never heard a word and apply for work, and they are not shy about sharing their feelings. Create a system that allows you to stay in good graces.
Treat job seekers and respect them that you extend to your customers. In the future, it pays off.
8. Manage the Relationship:
Every job seeker has heard, "We will keep your information on file and will contact you if we've got future openings." Every job seeker understands that the business never will. Companies create for enhancing the candidate relationship procedure systems, which are optimized for monitoring compliance not.
A percentage of the men and women who apply for your opening has a job to be interested in working for you six months from today. If you don't select a candidate, she's definitely established, which permits you to remain in touch. See individuals that are fantastic as leads; a lead would not throw away, do you?
Conclusion
The first step in making your recruiting strategy successful is working on getting the best recruiting procedure. Getting there means having improvement-driven and productive recruiters who understand how to make the best use of the time, not or whether HR technology facilitated that.
Bizaccenknnect pumps up your recruitment process so that you may begin finding high-quality talent today. Sign up for a free demo of our recruitment software today!