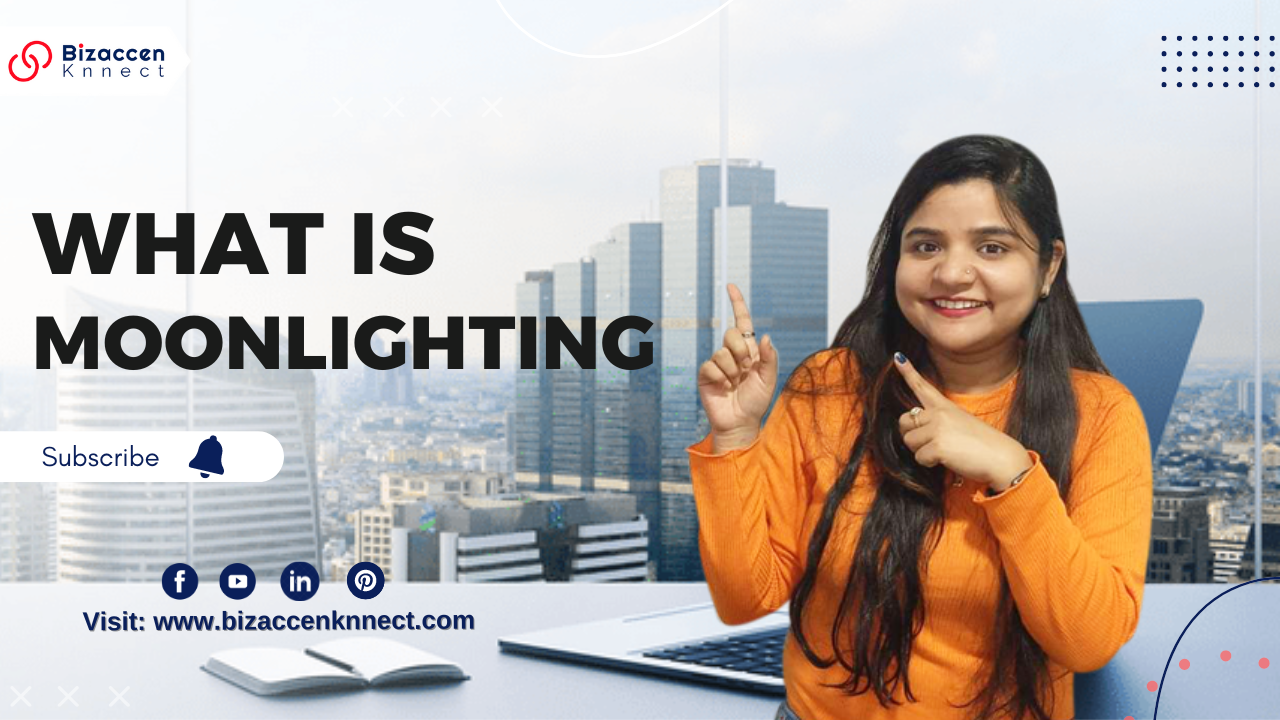 What Is Moonlighting | Is Moonlighting Illegal In India | Can A Company Sue For Moonlighting | Moonlighting Policy
Biz blog
After a major corporation fired 300 of its employees based on moonlighting, the concept of "moonlighting" is currently a topic of discussion among numerous stakeholders and is generating news.
Here you will get the answer to all your queries about moonlighting. Let's look at the questions we cover for you :
Index
What is moonlighting or moonlighting policy?
Pros and cons of moonlighting
Is moonlighting illegally in India?
What is the punishment for dual employment?
Can you be fired for moonlighting?
Can a company sue for moonlighting?
Who fired 300 employees?
How was WIPRO caught moonlighting?
What is Moonlighting or Moonlighting Policy?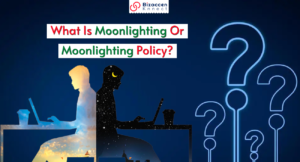 Moonlighting is the term used to describe the practice of working for one company while also taking on additional duties and employment, usually without the employer's knowledge.
In layman's terms, moonlighting is "doing a second job after regular business hours."
As a result, a worker may work a regular 9 to 5 job as their main source of income and take on a side job to supplement their income, usually at night or on the weekends.
Pros and Cons of Moonlighting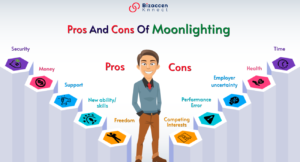 Pros
1- Freedom – Employees are free to select their career paths and areas of expertise. If he or she is not comfortable in one company, they can switch to another.
2- New ability/skills – Working on various projects and in multiple settings can teach new skills that can be helpful to present employers as well.
3- Support – Any job requires assistance, so if a worker moonlights, she or he will have a larger network and be able to get more support and more effective solutions.
4- Money – Earning additional revenue that can enable you to live a respectable life according to your preferences is the most crucial aspect of your future.
5- Security – If something goes wrong with one job, a backup position is already available.
Cons
1- Competing Interests – Focusing on multiple projects at once can lead to conflicts of interest, which makes it difficult for an employee to provide superior solutions because they will be forced to prioritize other responsibilities.
2- Performance Error – Employee performance may suffer from constant work and job pressure from two to three organizations.
3- Employer uncertainty – Both the employer and the employee who works for him will feel uneasy about their privacy.
4- Health – Constant work and lack of rest might result in harmful habits that compromise one's health.
Is Moonlighting Illegally in India?
Which nation you are in will determine this. More so, it depends on the conditions of your appointment as set forth by your current company.
In India, working a second job is not entirely forbidden. U/S 60 of the Factories Act of 1948 forbids multiple employment. However, this only applies to manufacturing workers and does not apply to other industries. An employee may moonlight if the employment agreement does not prohibit it and there is no non-compete clause.
What is the Punishment for Dual Employment?
The dual employment of Indian law does not specify a punishment for dual work. 
According to numerous legal rulings, dual employment in India has resulted in terminating the employee who holds both positions.
Can You Be Fired for Moonlighting?
Legal experts state that courts have in the past granted employers the right to terminate employment when they moonlight.
The Factories Act also places limitations on dual work. However, in some states, IT companies are exempt from this rule.
Can a Company Sue for Moonlighting?
The majority of IT companies have terms in their employment contracts or rules that make it clear that the employment is only on a full-time basis and that the employee is not permitted to work on a permanent, temporary, or part-time basis for any other company without the employer's prior approval. 
These papers also contain provisions addressing conflicts of interest, secrecy, and working concurrently for another employer, particularly one that is a rival. 
A firm can consistently lawfully enforce these clauses in court as long as they are included in the employment contract and the employee has consented to them.
Who Fired 300 Employees?
"Wipro," an Indian multinational organization that offers business process, consultancy, and information technology services fired 300 employees for moonlighting last month. 
How Was WIPRO Caught Moonlighting?
Wipro has not officially confirmed how was they caught moonlighting. But from the research that I have done, I found out the company discovered employees' second work through UAN numbers from the employers' portal of the Employees' Provident Fund. 
After discovering their second work, the company had the option of dismissing these employees. Rishad Premji, chairman of Wipro, stated that the corporation does not permit staff to collaborate with competitors.